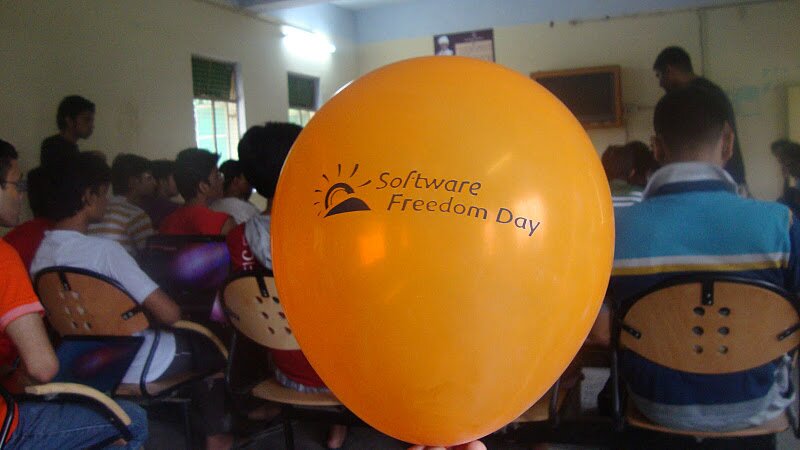 SFD '11 @ IT-BHU went well, explore some photos here. Software Freedom Day (SFD) is an annual worldwide celebration of Free Software. SFD is a public education effort with the aim of increasing awareness of Free Software and its virtues, and encouraging its use.
Many thanks to Tabrez and all the students who attended the event. Hope they will continue to use Linux and open source applications for the rest of their lives. A gist of what went, for your reference:
Brief history of UNIX, FSF/GNU and Linux, why Linux?
Distribution of Ubuntu CDs, Goodies
Students tried to partition/Install/Try-Ubuntu
People inclined towards Windows, tried Ubuntu on VirtualBox
Tour of Gnome and some basic commands.
How to install software on Debian/Ubuntu based Linux distros.
Where to get started with GUI based Linux application development using C/Gtk+ or C++/Qt4.
---
© Rohit Yadav 2009-2012 | Report bug or fork source | Last updated on 30 Nov 2012